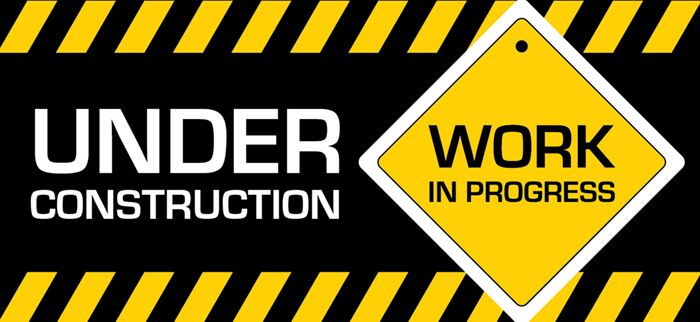 This article has not been completed yet. However, it may already contain helpful Information and therefore it has been published at this stage.
Prerequisites:
Extensions: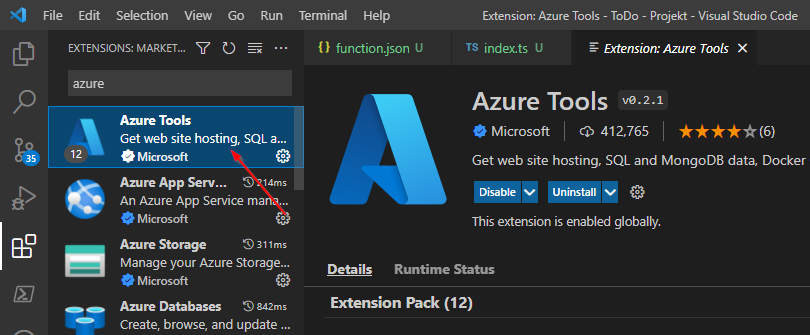 Installing Azure CLI:
$ProgressPreference = 'SilentlyContinue'; Invoke-WebRequest -Uri https://aka.ms/installazurecliwindows -OutFile .\AzureCLI.msi; Start-Process msiexec.exe -Wait -ArgumentList '/I AzureCLI.msi /quiet'; rm .\AzureCLI.msi
Install the Azure Az PowerShell module:
Install-Module -Name Az -Scope CurrentUser -Force
https://it-infrastructure.solutions/how-to-connect-to-azure/
Create a Template + Parameterfile: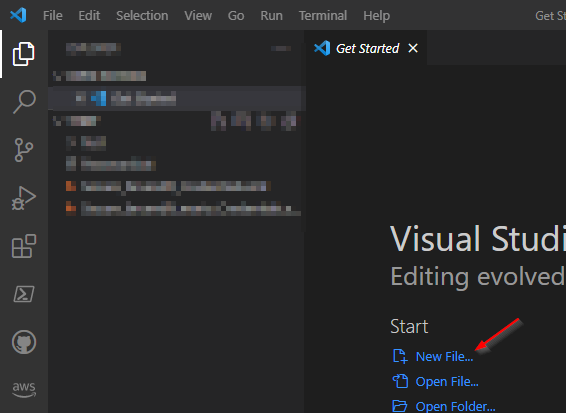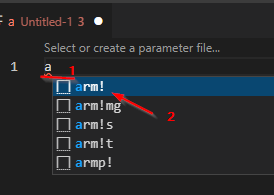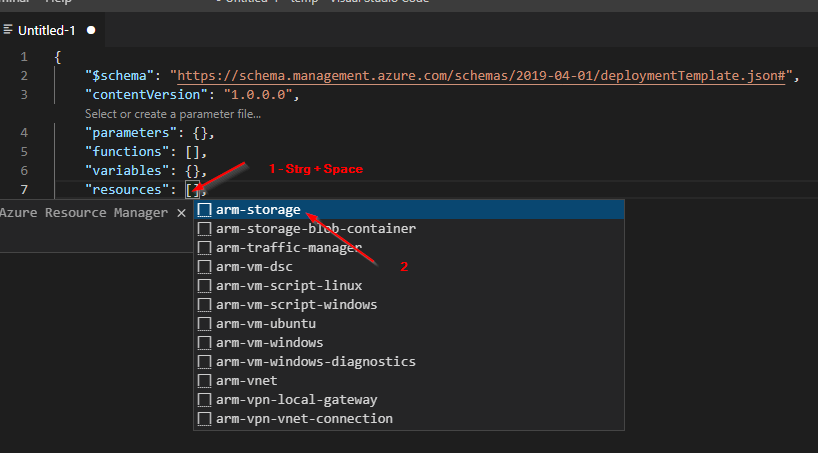 Strg + Space = Autovervollständigung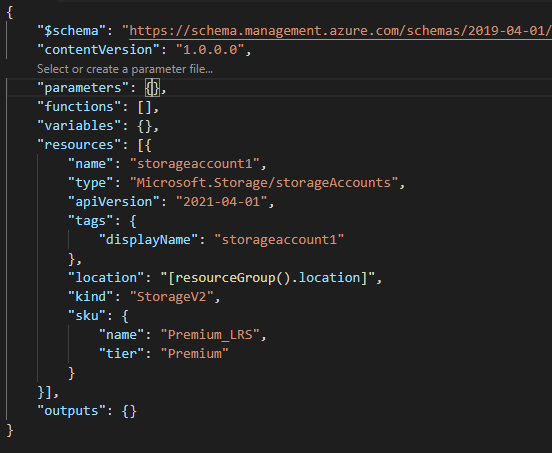 .......
azuredeploy.json:
{
    "$schema": "https://schema.management.azure.com/schemas/2019-04-01/deploymentTemplate.json#",
    "contentVersion": "1.0.0.0",
    "parameters": {
        "storageAccountName": {
            "type": "string",
            "metadata": {
                "description": "Storage Account Name"
            },
            "minLength":3,
            "maxLength":24
            
        }
    },
    "functions": [],
    "variables": {},
    "resources": [{
        "name": "[parameters('storageAccountName')]",
        "type": "Microsoft.Storage/storageAccounts",
        "apiVersion": "2021-04-01",
        "tags": {
            "displayName": "storageaccount1"
        },
        "location": "[resourceGroup().location]",
        "kind": "StorageV2",
        "sku": {
            "name": "Premium_LRS",
            "tier": "Premium"
        }
    }],
    "outputs": {}
}
azuredeploy.parameters.json:
{
  "$schema": "https://schema.management.azure.com/schemas/2019-04-01/deploymentParameters.json#",
  "contentVersion": "1.0.0.0",
  "parameters": {
    "storageAccountName": {
      "value": "apenitest1"
    }
  }
}
Connect-AzAccount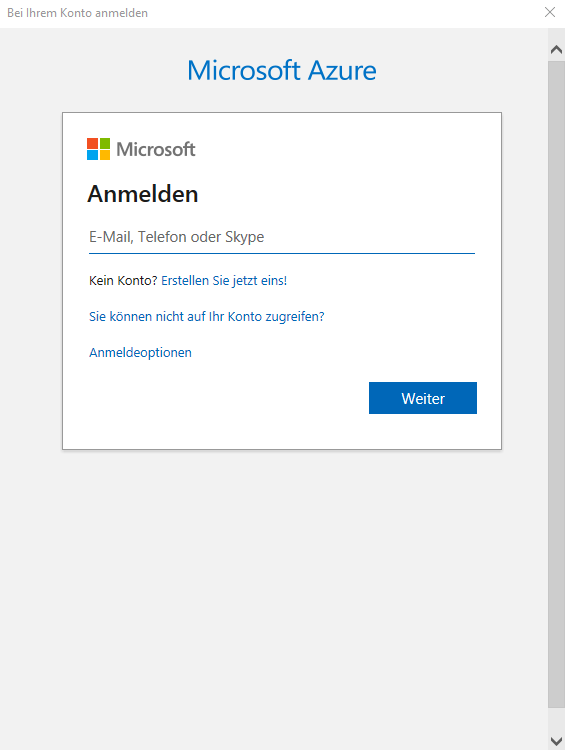 New-AzResourceGroup -Name test -Location westeurope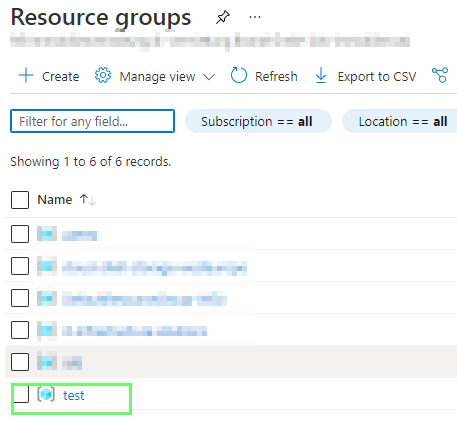 New-AzResourceGroupDeployment -ResourceGroupName test -TemplateFile .\azuredeploy.json -TemplateParameterFile .\azuredeploy.parameters.json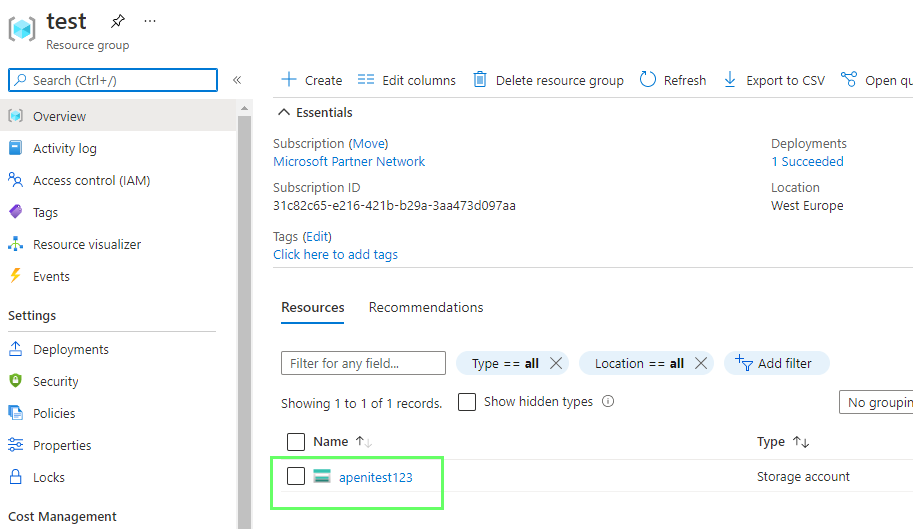 Source: