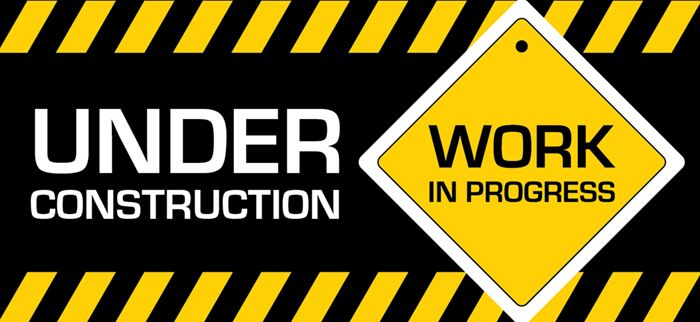 This article has not been completed yet. However, it may already contain helpful Information and therefore it has been published at this stage.
Prerequisites:
Windows Server 2016 or above
3 GB RAM or more
Azure Arc Agent version 1.13.21320.014 or above
What can be done using Windows Admin Center in the Azure portal?
You have the possibility to use the following extensions:
Certificates
Devices
Events
Files and file sharing
Firewall
Installed apps
Local users and groups
Performance Monitor
PowerShell
Processes
Registry
Remote Desktop
Roles and Features
Scheduled tasks
Services
Storage
Updates
Virtual machines
Virtual switches
Other extensions for Windows Admin Center (WAC) running in the Azure portal are currently not supported.
Azure WAC  Deployment
Check if the necessary resource provider is active.
Microsoft.HybridConnectivity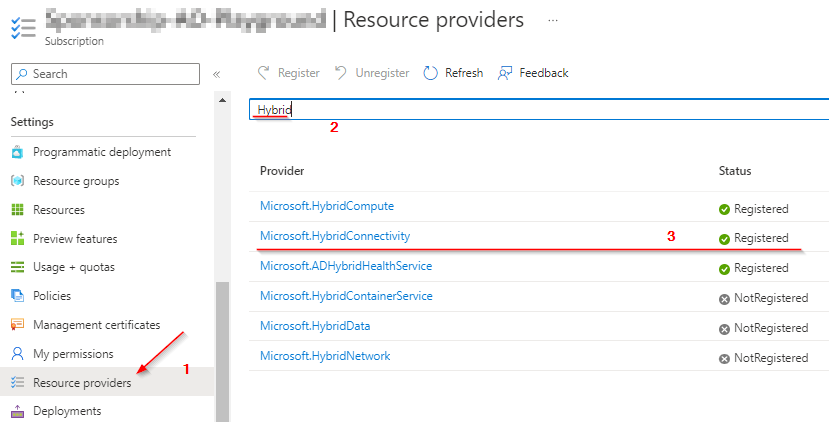 Now activate the WAC.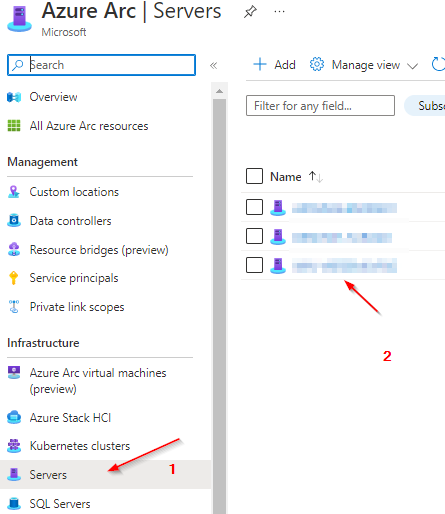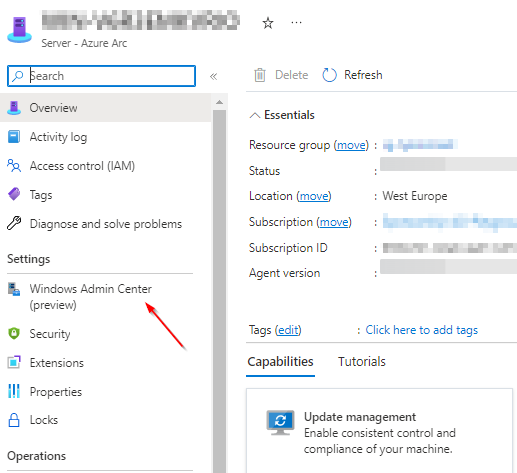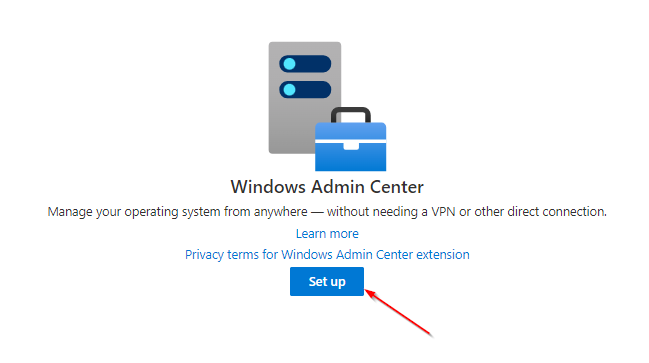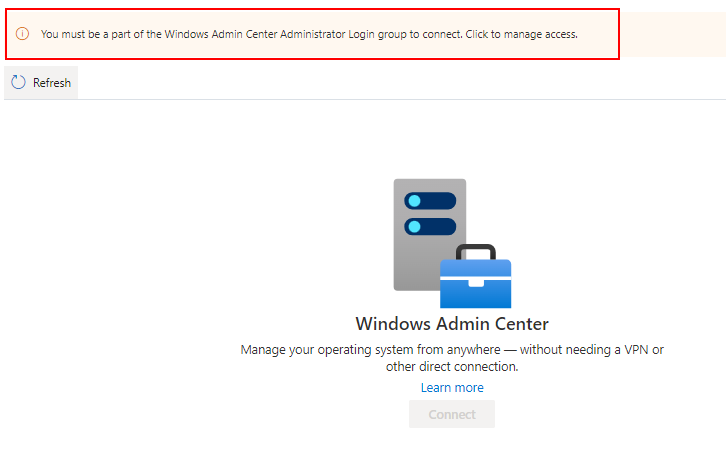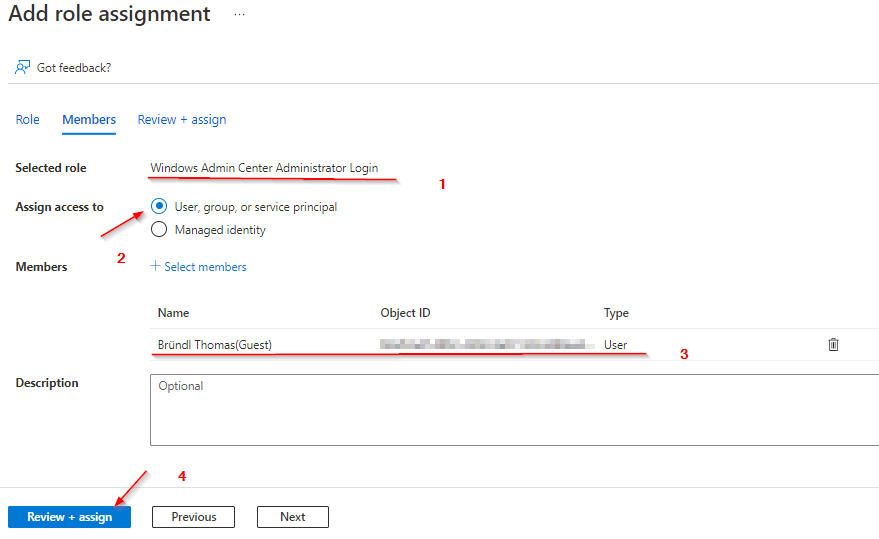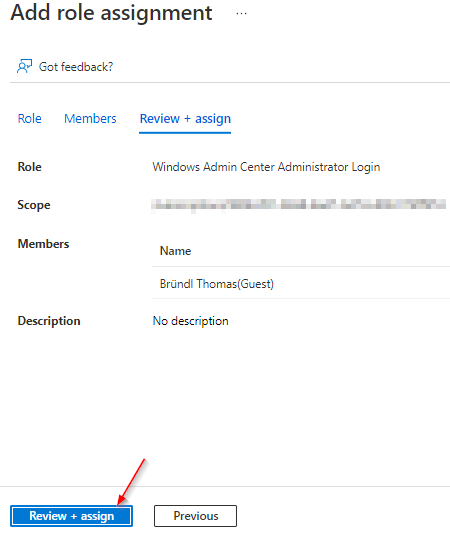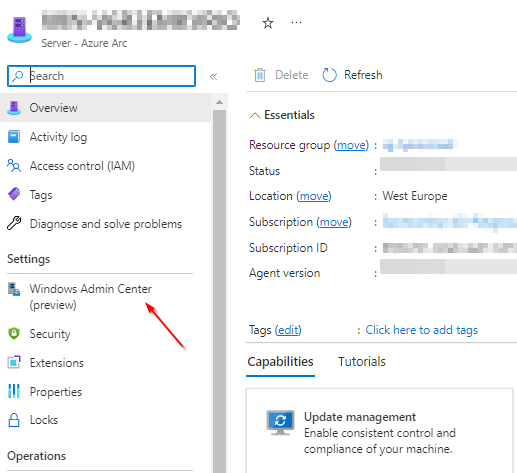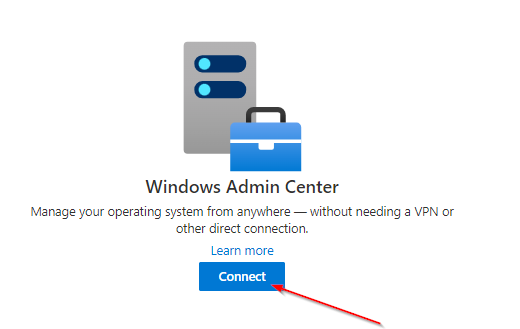 Expected Result:

References: