Introduction
Sometimes it is necessary to set up a small test environment. In this case, of course, different rules apply with regard to security and a productive environment. Everything should be more practical. In this case, MFA (Multi Factor Authentication) is rather a burden than an advantage.
In this small tutorial you will learn how to deactivate the MFA request for the global admins in Azure and Office 365, which is enforced by default.
Prerequisites
a working Azure Active Directory Tenant
Table of Content:
How to - Guide
Navigate to Azure Active Directory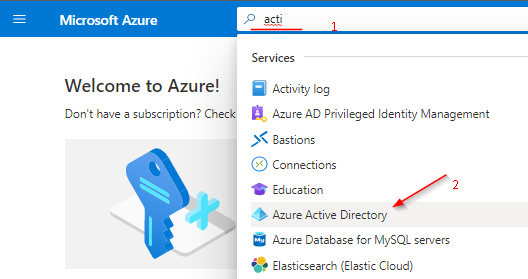 2. Look for the properties.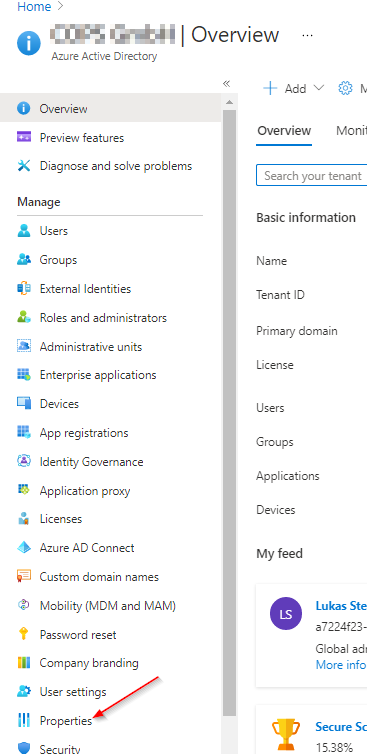 3. At the bottom of the new tab, click on "Manage Security defaults".

4. Deactivates the security defaults.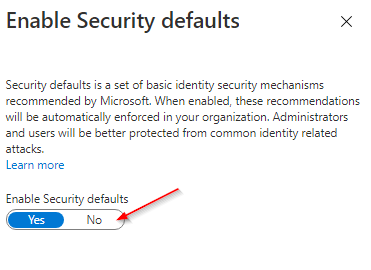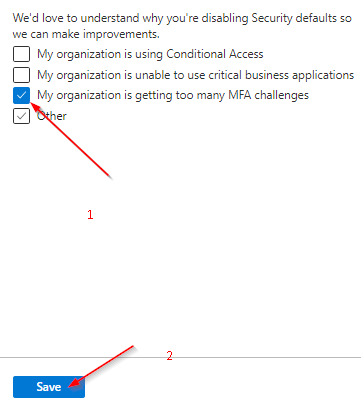 Conclusion
Now you can enjoy an environment that works without 100 password inputs or pushnotifications. It's not a particularly challenging task, but it took me some time to research it. So enjoy it and share your knowledge....
Sources: